Website Designing Company in Kalkaji Delhi
Web Designing & Development | SEO
Content Writing | Data Entry
Website Designing Company in Kalkaji – Delhi
Our website designing and website promotions services in Kalkaji area in New Delhi will help you reach customers in all of Delhi and even nationally.
Our integrated digital marketing and SEO services along with online and physical branding gives a makeover to your online reputation and provides an exponential growth to your business.
We make your website work for you non-stop 24 X 7 so that your business is available for your customers even when you are not working.
Website Designing is not just about getting a beautiful website

It is more about growing your business
An impressive website with integrated website promotions services
Affordable Website Designing Services In Kalkaji Delhi
Web designing, web development and website promotions services making sure you never loose a single customer.
Web Development Services In Malviya Nagar Delhi
Membership websites, web portals, dynamic websites for and business to automate your daily operations.
SEO  Services In Kalkaji Delhi
Websites promotions to stay ahead of similar business near you
Google Adwords Management  Services in Kalkaji
Start getting instant sales for any budget like as low as 10000 Rs
Glimpse of our amazing portfolio of websites for our Kalkaji clients
A complete redesign uplift for www.knockoutfightclub.com. We redesigned the website and gave it a complete makeover. The best part is the website ranked on first page of Google after the redesigned website was launched.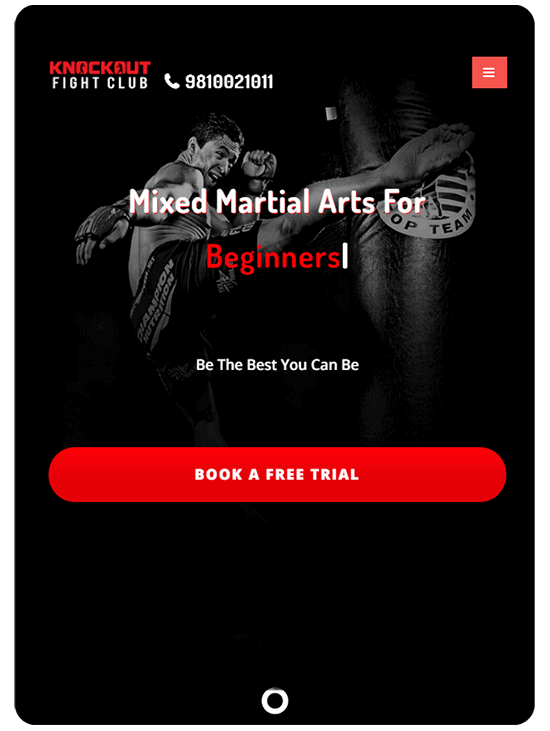 Proudly serving Kalkaji and surrounding areas with our website designing and SEO services for 8 plus years now
Pizza is delivered in 45 minutes. We guarantee to be at your place for free consultation faster than pizza. If you are in Kalkaji or surrounding areas like Greater Kailash 2, Greater Kailash 1, CR Park, Kalkaji Extension, Okhla Phase 1, Okhla Phase 2, Govindpuri, Nehru Enclave, East of Kailash, Nehru Place, Lajpat nagar, Jasola, Sarita Vihar, Kalindi Kunj, New Friends colony etc then we will provide FREE doorstep consultancy for web designing and SEO services.
Some tips for Website Designing And Digital Marketing from our blog
Know the difference between 'Above the fold' and 'Below the fold' content and how you can increase traffic on your website by making the best use of these.
HTTPS stands for Hypertext Transfer Protocol Secure. It was limited to the websites taking online payments. But now you should not delay in making your simple website https.
Learn how to make your contact us page better so that you lure more and more customers to sign up for your services from your website.
You need to notice the red signals your website gives and gear up to redesign it for good. Here we give you six important tips of these red flags for website redesigning.