The major part of ICO WebTech's contribution to the digital landscape is Website Designing and Digital Marketing. And this year we are happy to announce that our work excelled in Website Designing parameters.
We received the award for Top Rated Company in Website Design & Development Category by Design Rush. The fact that we did not buy the award with money makes it even more special and genuine.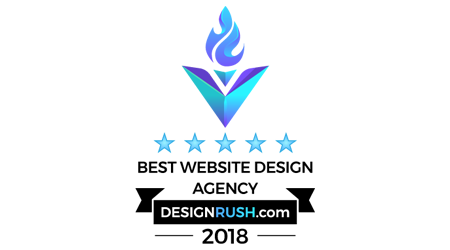 The driving factor behind our impressive work is our team, who dedicates focus and innovation in every website we work on.
Although we agree on the fact that content and clean codes build the base of a good website. But the design is what catches the attention and marks the first impression on any user.
At ICO, we create all the websites for our clients keeping in mind the User's perspective. Because the ultimate goal of a website is to encourage a user to connect with the website. Along with getting the targeted and useful information from the website.
We'd also like to thank our clients for giving us the opportunity to explore and experiment new dimensions in designing.
Catch a glimpse of some of the websites we created in 2018 in our portfolio.
If you'd like to get your website designed by our professional website design company in Delhi then all you need to do is contact us. And we will get back to you in 24 hours.