How to hide unwanted archive pages in WordPress
Learn how to hide unwanted archive pages in WordPress
We all do have some type of websites where we really do not want the archive pages published and showing up in various search engines. For example category archives, tags archives, author archives, date archives, yearly, monthly, weekly archives etc. These types of pages really do not add to the Search Engine Optimization of the WordPress website.
Well in some cases these are extremely important but when you don't want them in your website and you see that WordPress keeps generating them dynamically. It becomes really frustrating.
While I was working on a website where I wanted to hide these archive pages I came across many options to play around with the WordPress code and hide them during WordPress website development.
But I am not a big fan of hard coding when I work with WordPress. So I researched a bit and came across a plugin 'Smart Archive Page Remove'
This plugin very easily allows you to hide the unwanted archive pages. The smart Archive Page Remove Plugin adds an item 'Archive Pages' in the 'Settings' section of your WordPress Admin. Here you can select which Archive Pages you want to remove.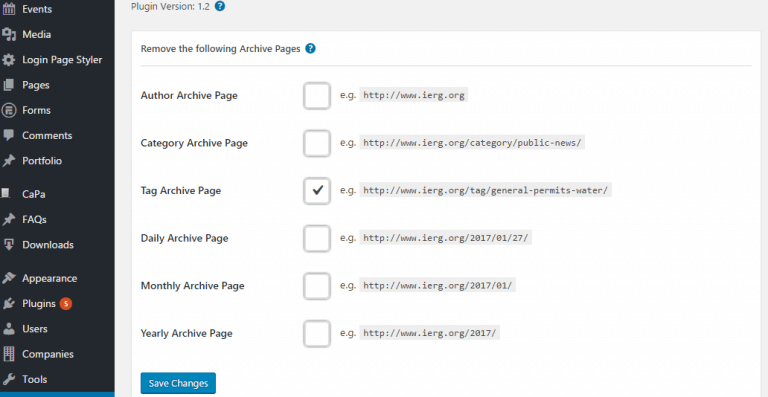 And boom your job is done!
If you are struggling with some other issues in your WordPress website or looking to create a WordPress website or any other PHP website. Then contact our website design company in Delhi India.