How to use images on your business website for competitive edge
Images have a significant impact on your business website design. Images can make your website look great but images can also downgrade your website design.
If not used carefully images can hamper your website speed, leave a bad impression on your customers. Images can make your super website design look less than ordinary.
It doesn't matters how good you are with color psychology. If the right images are not used at right places all your efforts to build an awesome website will go in vain.
On the other hand if used wisely images can enhance your brand image and can easily convey the message of the text on your business website. Lets start with the concept of using images.
Why to use images on your website?
There are a number of benefits of using images on your website. Below are some of the important ones.
1) Images attract people
Visuals always draw attention and what is better than images to add visuals to your business website easily. Websites with images attract more visitors than websites with no images.
You can test it yourself by adding few good relevant images in some of your pages and leave some without any image. You can easily get the test statistics from Google Analytics. If you are not familiar with Google Analytics, you can learn it in our comprehensive guide on Google Analytics.
2) Boost conversions
It doesn't matters if you have an ecommerce store or a membership website or may be a personal blog. Images always help your website reach its goals and that is what conversion is all about.
Images on product pages in and ecommerce website can impress customers and persuade them to make a purchase.
Images on membership websites on right places can pursue your website visitors to sign up for your services.
If blog posts have good images then there are very good chances you get more and mores subscribers to your blog.
3) Images help in SEO
Images can boost your Search Engine Optimization if you have named your website images properly, provided them with a good caption, alt text and descriptions.
Your web pages can come up in web search results and images search results in Google or any other search engine.
Including original photos or info-graphics gives you a chance of it getting placed on other relevant quality blogs giving you quality backlinks.
4) Images give your website more social shares
If your images are meaningful and attractive then you get more social shares and drive more traffic from social media.
If you share your blog posts on social networks like Facebook, Google+, LinkedIn or Twitter then there are more chance of getting it shared further and get more traffic if your featured image is good.
Good images or info-graphics create more engagement on social media. Social audience prefer visual posts over boring text.
WordPress is a good platform to get ready to use tools for adding images to your website, optimize them for search engines and social networks. Give your website more exposure by making optimal use of images on your website. Learn why you should use WordPress to build your business website.
5) Images spread your message better
Your image represents your content and message on your website. On social networks the images are noticed first. Images can convey your message in one view, arouse interest in audience to click on image and land on the actual post on your website.
If you have chosen your images wisely then they will generate interest in users and compel them to read more about the topic and eventually you get one more visitor to your website.
6) Images make your topic easy to remember
People tend to memorize images better as compared to the text they read. Your website should make a point and represent your message. More influential the images more chances are for users to remember it.
You get more returning customers or visitors as they remember the images on your website. They may also refer your images further directly or through social shares or by word of mouth.
Images give free publicity to your business website and help promote your business in a better and economical way than any other medium.
7) Images help you build an emotional connect with audience
You get more loyal online audience and customers if you manage to connect with them emotionally. Emotional connect with audiences is a must for any brand.
Images play a major role to establish an emotional connect with your target audience. Single image is as good as 1000 words of text when it comes to emotional connections.
Images can make your audience feel happy. They feel more connected to your brand and get your message in a more clear way thereby giving you returning visitors and more sales and more subscribers.
How To Use Images On Your Business Website
Images can do wonders for your business website. But you should be very careful in using images because if they are not use wisely on your website then they can backfire and make you loose your visitors leaving a very bad impression.
Images can build your brand but at the same time they can destroy it completely. All your SEO efforts and hardwork can go in vain if you don't use your images carefully.
Here are the important things to keep in mind while using images on your business website to get better results, generate more traffic and build an amazing brand which is loved both by visitors and search engines.
1) Images should complement your website colors
Colors too play a vital role in attracting website visitors and pursue them to give you a sale. If images are used which complement your website colors then the combination can do wonders. Read about color psychology here.
Images should go with the website theme. This means images used on the website should complement the color scheme. If not then they might simply look odd and mess up the complete website design
A good example of a combination of color and images is an website we have developed.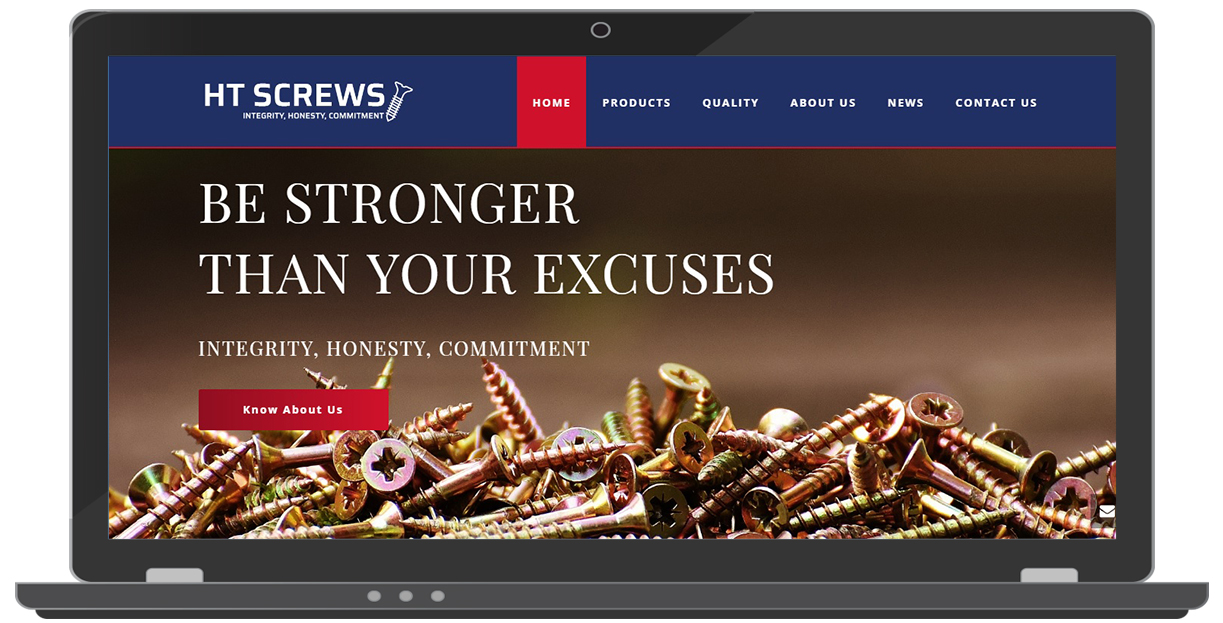 2) Images should be interactive
Interactive images means users should be able to do something with the images. Image can be clickable to see a larger version in a light box.
Or may be it shows a call to action with some text on hover. Or simple an image can be a part of a call to action.
More interaction an image can provide more user engagement it creates. Reduces the bounce rate
Here is a nice example of interactive image on a website.
On hover

On Click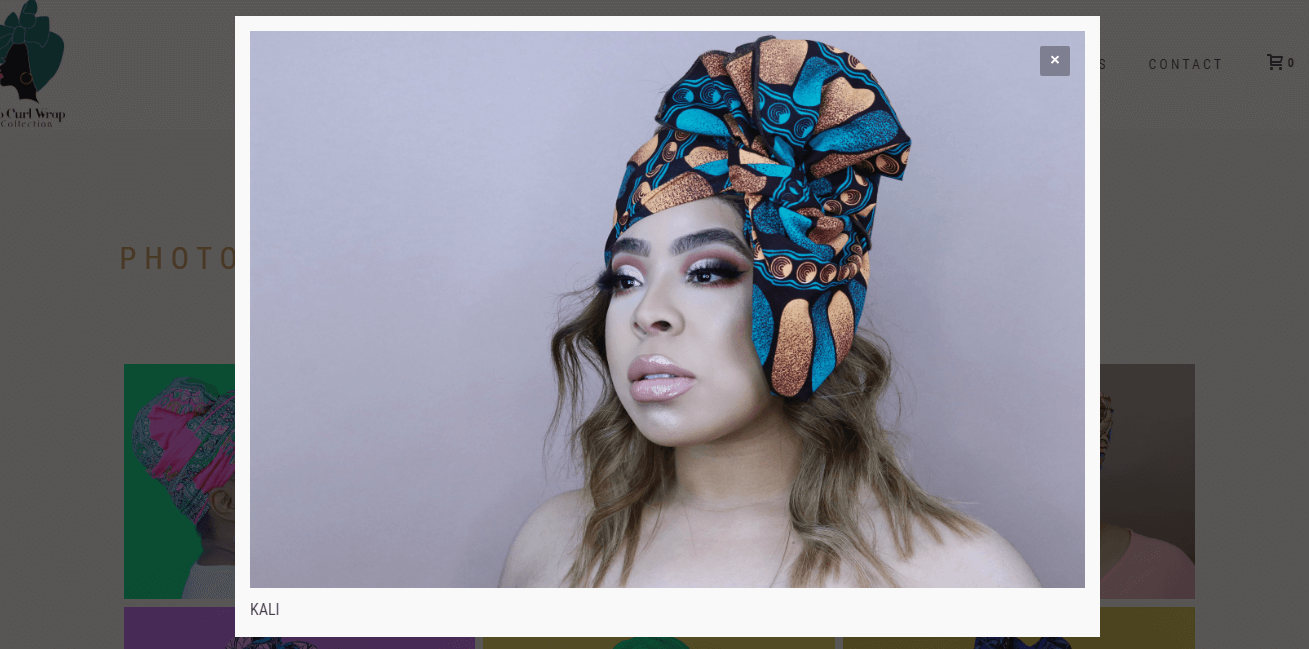 3) Unleash the power of photo galleries
We always recommend all our client to include a photo gallery in the website.
Photo gallery is a good way to showcase large groups pictures or images and categorize them. This makes it easier for users to browse through.
Photo gallery is also a nice way to showcase your portfolio and present it beautifully to your clients and impress them.
An example of a photo gallery we have used in a website design we have made for our client who is into catering services business and partnered with us for website designing services in Delhi from USA.
4) Use images to catch attention
Images should always be catching attention otherwise images are of no use. Images can be use of people doing something relevant to your business in your business website.
People showing excitement about your service or looking happy with your product are some examples of catching attention of your online visitors and increase conversions.
Or may be your employees doing something. Here is another example of how we have done it for one of our client based in USA who is into heating and cooling services.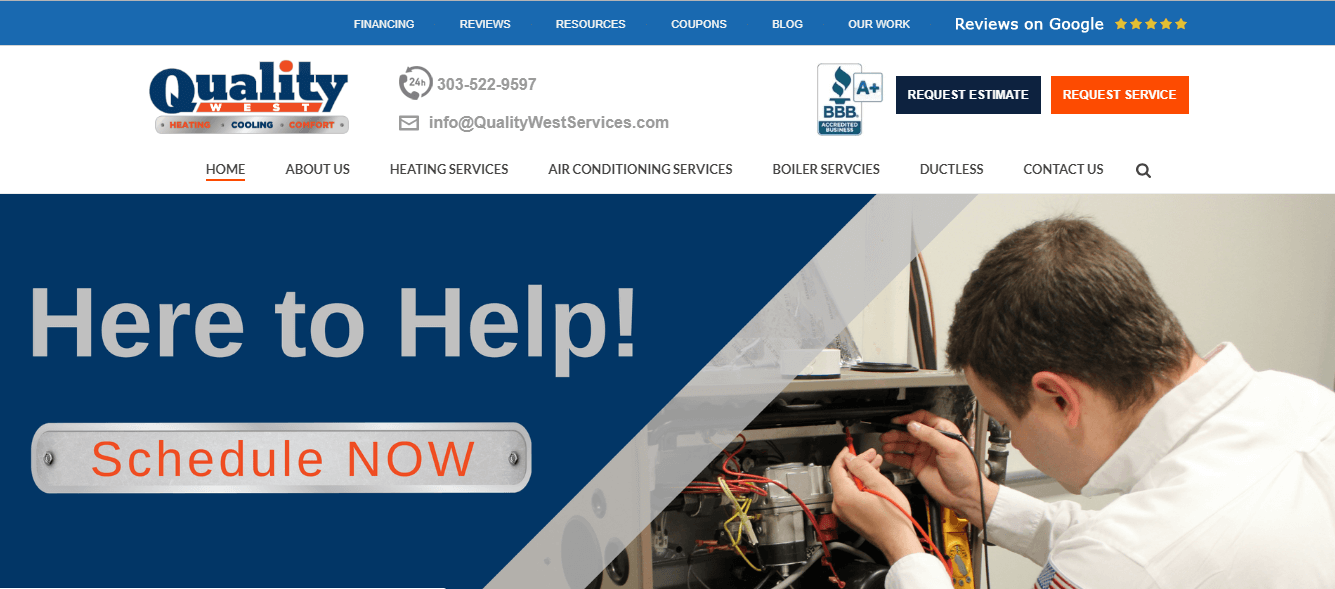 .
5) Use captions in your images
It is a psychology that users tend to read the captions with images. It is another good thing to write some catchy captions for your images and display them right below the images on your website.
You should ask your website developers to include the caption along with images when the website is built.
It also gives you an opportunity to include your keywords in the captions which is good for the website SEO.
Here is an example of a viral news website we have built. This website is our own product which generates a lot of traffic.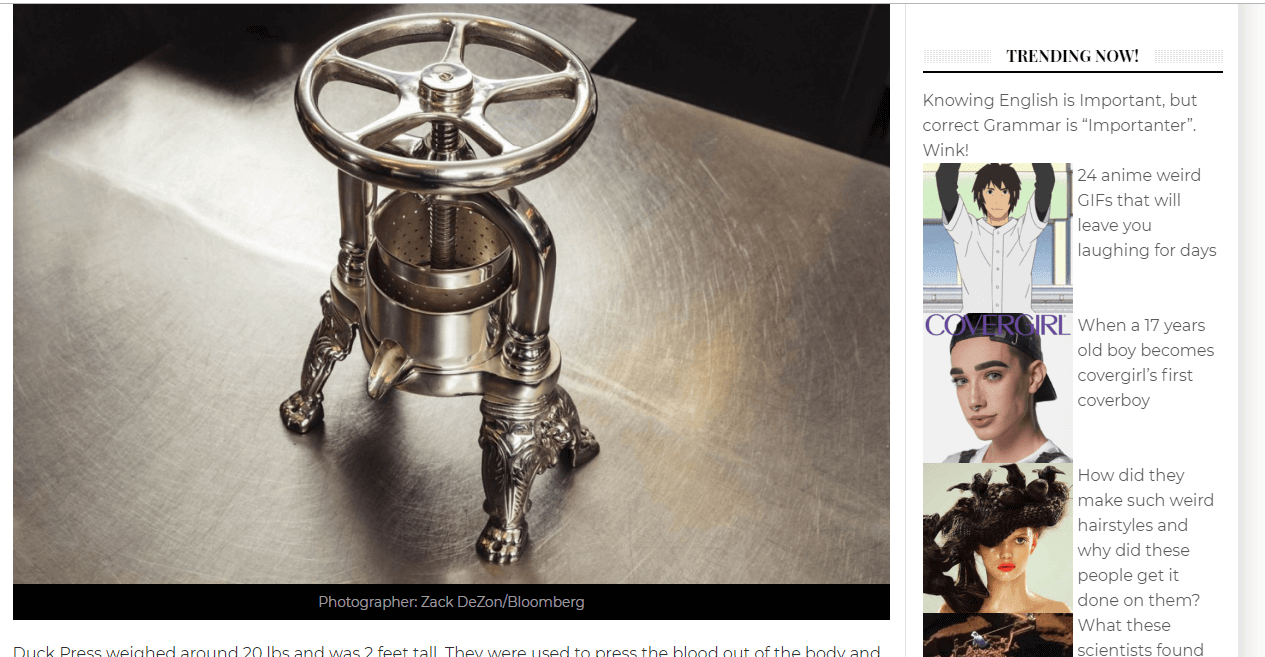 6) Use alt tags in your images
Using alt tags in your website images is very important for the overall SEO of your business website.
Alt tags are meta content and always crawled by search engine bots. They are very critical for your website images to appear in image search results when someone is looking for your products or services online.
Alt tags for the images should contain keywords and present the message of your business.
Images without alt tags are of no use for search engines.
7) Optimize your images
High quality images at times are very large and heavy in their size. This can make your website pages load slow. Users normally leave a slow website in seconds. This may cost you loosing an interested customer or prospect.
In order for website page speed optimization, you must optimize and compress all of the images on your website.
You can optimize your images online for free by using tools like tinyPNG and reduce the size of the images considerably.
This will help your website pages to load fast and provide a better user experience to users on your business website.
8) Use images which connect emotionally
Arousing emotions can help you win a customer. Images can be a strong way to arouse emotions in your customers.
Use images of people relaxing if you have a spa website. Maybe you can use images of people smiling if you have a healthcare website.
We always recommend our clients looking for website designing company to use happy faces in the website. If you can show your product and service creating happiness then it will evoke same type of emotions in your customers and people will buy from you.
9) Use images in testimonials
Always use images in testimonials. Using images in testimonials on your business website will build trust and credibility for your brand.
Images will make your testimonials look more genuine and will leave a significant impact on your customer's mind.
Building trust for a brand is very difficult and images used with testimonials can do it very easily for your business website.
10) Use images in your subscription boxes
If you are running a blog or looking to start one then your ultimate goal will be to get more and more subscribers for your blog.
This is the only way you can generate revenue from your blog. Driving traffic to your blog is not easy. It becomes more depressing if you get traffic and still no one subscribe to your blog.
Using images in subscription boxes can be extremely helpful in pushing your website visitors to subscribe to your blog.
As explained above use images in subscription boxes which connect emotionally with your website visitors and catch their attention.
Conclusion
You can use this article as a checklist on how to use images on your business website. Images are extremely important for the success of your blog or business website.
Using right images at right places is the key to get more sales or subscribers. Never use images just for the heck of using them.
Images which are not relevant to your business or images which do not give any message are of no use. It is a waste of time setting up those type of images on your website.
For more conversions always use nice optimized images at important places. This will not only give your more customers but also build the trust your brand is always looking for.
Images also give you a competitive edge and stay ahead of your competitors.
For more information on how to use images you can also contact our website specialists anytime.